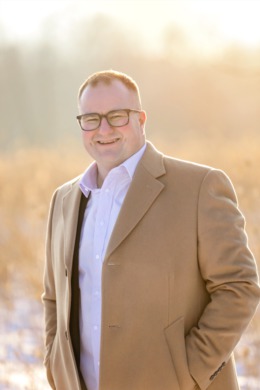 Testimonials
Austin at The Duerr Group is a great guy that will work hard for you if you're looking to buy or sell a home. Highly recommend!
David S.
Communication is so key when looking for a realtor. The Duerr Group is hands down the best at communicating from start to finish. They really know how to negotiate and look out for their clients!
Aaron S.
As a first time home buying family my wife and I did not know the extent of the journey we were about to go through. Fortunately for us Austin was on our side. Early on he meet with us to make sure that our time was properly invested, which was wise and appreciated. My wife was in her third trimester of pregnancy and I had been tasked with helping launch a new department at a local university. He was working with two stressed out and emotional individuals. To say that he navigated these dangerous waters with great foresight is an understatement. As we began searching for homes he was incredibly accommodating. Then, once we found a home that we wanted to make an offer on he was an advocate for not only my wife and I but for our two children and the one that was on the way. He worked tirelessly to ensure that any potential safety concerns were addressed. He also made sure that our money went further, he absolutely excels at making deals and negotiating. When it was all said and done we ended up in a home we love at a price we did not expect. I would recommend Austin and Bluebell Realty without any hesitation.
Ryan F.
Austin Duerr (formerly) with Bluebell Realty is not only an incredible realtor but he's also such a wonderful person. I had the pleasure of photographing him and his beautiful wife's wedding. They were a dream couple both prior to their wedding and after. They recommend us to everyone and were so incredibly sweet since day one, I wish all of our couples were like them! I know a ton of realtors but knew immediately when putting our house up for sale that we had to have Austin. I've watched him work hard while in school and still stay happy and positive, I've seen how he genuinely cares about people, and knew that there wouldn't be a better person to help us and I was so right! I messaged him and immediately he was there to do anything he could for us! We had to cancel having photos taken of our house really last minute due to our dog getting very sick and I'm sure he had to pay the person but instead of getting annoyed, he sent us an awesome care box for our pup! He's also sent me a handwritten birthday card with a generous Starbucks gift card (and he knows I'm a Starbucks addict ??), he got us gorgeous personalized gifts we absolutely loved with our name and when we were married so we could display them in our new home, bought us a really nice dinner and invited us out for another, and has driven several hours to look at properties and been super excited for us the entire time. I have a friend who purchased a house because her realtor pushed her into it and she regrets it; this happens far too much. We love that Austin sends us every single listing possible that fits our criteria perfectly and always checks in to see how we're doing and if there's anything more he can do for us but is never pushy. Also, HE SOLD OUR HOUSE IN A WEEK and we got a lot more than we thought we would for it! In this world it's tough to find amazing customer service from someone that genuinely loves what they do and wants to help you! We've found that in Austin. He's not just a realtor, he's become our friend, and someone who will bend over backwards to help us. If you're looking for someone who will sell your house fast for a price you're extremely happy with, who is super on top of helping you find another, will very promptly respond whenever you have a question, is a dog lover (let's face it, this is most important, haha ??), and will go so far above and beyond what's expected to be sure he's finding you the perfect house without pushing you into something, someone who's work ethic and honesty are second to none, then Austin is your guy. I rarely write reviews but in a day and age where we are always rushing, Austin slows down to get to know you and really figure out what your needs are, he takes the time to create a stress free selling and buying experience which we so appreciated. Hands down, the best realtor out there, we've never seen customer service at this level, we recommend him to everyone, and will never use anyone else for our real estate needs. ??
Sheryl K.
Realtor Austin Duerr (pronounced Austin dear) helped us sell our departure house and buy our new home. Austin was super responsive. He stayed on top of our buyers, lender, and ensured everything was in place to close. Austin is enthusiastic, passionate and an advocate for his clients, whether you're a buyer or seller. You can't go wrong with the Duerr group!
Michelle N.
More Testimonials