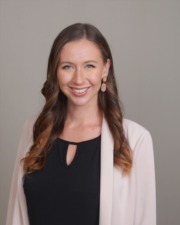 I'm Jenna and I was born to be a realtor. I grew up watching my dad enjoy running his own business and how gratifying it is helping people with this important life changing decision. Now, my kids get to watch me do the same with a smile on my face (and a coffee in my hand). I bring Dedication, Communication, Trust, and FUN! Buying a house is one of the most monumental moments in your life, don't you want the process to be an enjoyable experience?
I was born and raised in the Brookfield area and returned back after spending a number of years in New York City as an actress....if I can sing and act on stage in front of thousands of people, rest assured I can advocate for you in your home purchase.
When I'm not actively making buyer's and seller's housing needs a reality, I am teaching my weekly indoor cycling class (dance party, as I like to call it), being an Alderman for the city of Brookfield, raising my kiddos and exploring the restaurant scene with my chef husband.
Work with me and it won't feel like work at all!