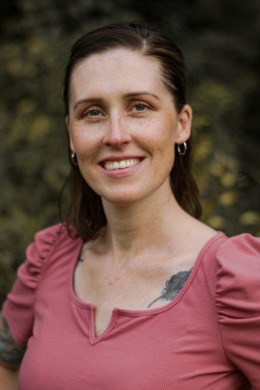 Well, hello there! I am a Realtor working with Yoo Realty Group! I am a proud member of the National Association of Realtors, Lakes Area Realtors Association, and the Wisconsin Realtors Association. First of all, I want to thank you for taking the time to read a few details about myself. I hope after this you will get a great idea of who I am, and the kind of work ethic I have. I look forward to helping you in any way possible.
When I am not working with clients, I spend all my time with my family. My husband and our two young kiddos enjoy our downtime together! Visiting our friends and letting all the kids run circles around us. We are movie lovers, and foodies! We love to cook new recipes at home, and enjoy when we can get a parents date OUT of the HOUSE to enjoy a hot meal! (Parents alike can agree a hot meal is few and far between with littles at home! Being able to wear a shirt without any leftover peanut butter smudges from my three year old?! What is this magic?!)
Social media and online technologies are one of the biggest tools of marketing a property for sale. As a listing agent, I have vast knowledge on how to market your property and get it sold!
Having experience in training others, I LOVE to work with first time home buyers to assist and guide them on their journey of finding the perfect home! Walking them through the home buying process, and explaining each step to them is key. Giving them the confidence in the process of becoming homeowners! Regardless if this is your first home sale or have changed your address often- this is a monumental event in your life. I am committed to my clients every step of the way.
I have twenty years of experience working with people to ensure they receive the best care, information, and expertise. In my past life I was a Certified Trainer for Olive Garden. (I lived on breadsticks most shifts!) During my ten years there I trained well over 600 employees. Teaching and training is close to my heart, and I love being able to coach and help anyone who crosses my path.
I look forward to future endeavors, and will be right by your side throughout your buying and/or selling process! Thank you for your time!