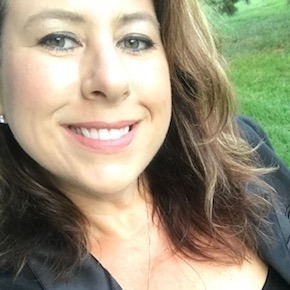 Tiffany Drahonovsky is a long time Franklin, WI resident who brings a unique approach to real estate. After a successful career in corporate sales leadership, she jumped into real estate investing right as the lockdown took effect. While some believe the housing market slowed down, it was moving fast for investors! Tif sold over 90 houses in 17 months with the investment company. Many people needed to sell and were in duress or needed different options for their unique situation. From this experience, she was able to quickly see that real estate isn't as much about houses, as it is more about helping people at a pivotal and often emotional time in their lives, which is a special honor and privilege. 
Working for a volume house flipping company, her role was focused on helping buyers find the right fit for their goals. This experience allowed Tiffany to see a multitude of situations that did NOT go smoothly, and what creative solutions can be deployed. This means that she knows how to be proactive in making sure offers are attractive to sellers and mitigating risks that can come up on the way to the closing table. 
Tif's vision in seeing the potential in a property and creative offer writing have been key in helping her clients successfully offer on and win their choice homes. 
As a real estate investor, Tiffany is well networked in the investment community. Knowing the service professionals, clean out crews, and contractors that buyers and sellers need to make their new home perfect, or ready a home for sale, is a great resource for her clients. 
Knowing how to put people at ease, explain the process, and offer options gives her clients comfort and builds trust. She helps her clients identify what's most important to them and finds the perfect fit.
When not practicing real estate, Tiffany can be found walking her rescue dog, Faye, staying fit in Zumba or Spin class, walking on fire or enjoying live music, car shows or art events. Tiffany lives in Franklin, WI with her teenage son.